Cello Lesson
At our salon of Sartory Tokyo,
Inviting top ranked cellists as instructors,
For from just beginners to those who want to be a professional,
We are providing one-on-one cello lessons with much technical flexibility.
Please feel free to ask us more.
Outline of Cello Lessons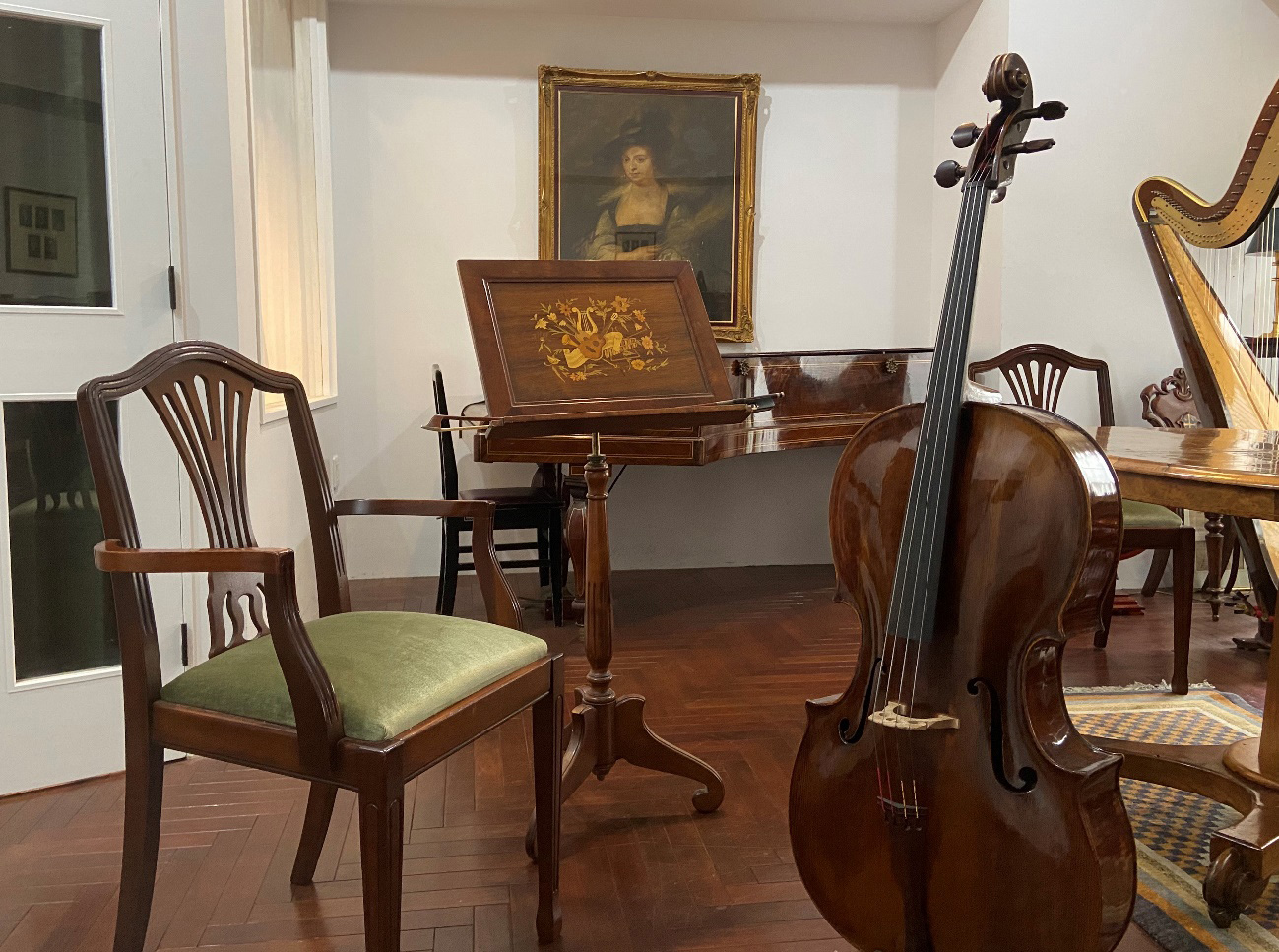 At our salon of Sartory Tokyo,
Inviting experienced instructors,
Meeting individual goals and hopes,
Hearty and careful one-on-one lessons
Are provided
For those who...
Have never touched a cello before,
Have some experience as a player and want to improve,
Want to take entrance examinations for music schools,
etc...
Admission fee ¥10,000

Lesson time and frequency can be scheduled according to your requests.

60 minute lesson for ¥8,800 (at. min) ~

Online lessons can also be provided.
Please ask for the very first lesson
that is free-of-charge as a trial.
Rent of a cello while lesson time
You do not have to bring your cello for lessons.
While lesson time, you can use a high-quality cello and bow adjusted by a stringed instrument expert.
If you do not have a cello of your own
We have a cello rental plan to provide you with a rental cello for your practice at home, separately from the lesson plan.
We are operating with delicate care against coronavirus contagion, including regular interval ventilation and disinfection.
Contact us
Mail:Info@sartorytokyo.com
Tel: 03-6709-8835 Mob:090-7219-7004
Cello instructors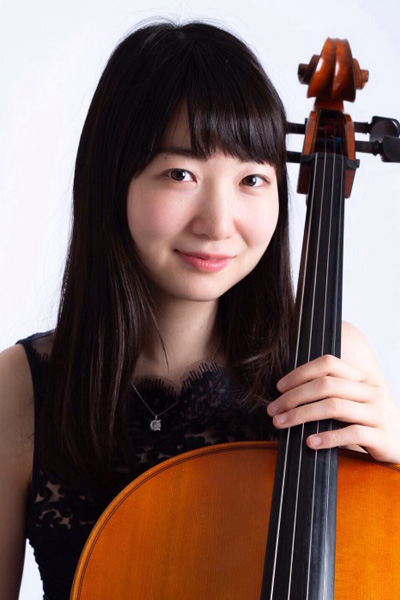 Ms. Anna Kusakabe
Graduated from Toho Gakuen Music High School and the cello division of Toho Gakuen College Music Department at the head of her class. Finished Toho Orchestra Academy and Toho Gakuen Graduate School of Music. Studied the cello with Hakuro Mouri. Performed in many concerts, including Toho Gakuen Chamber Music Concert, Toho Gakuen College Graduate Concert and Project Q the 13th and 16th Acts. Performed as an extra for professional orchestras, including NHK Symphony Orchestra, Yomiuri Nippon Symphony Orchestra, Tokyo Metropolitan Symphony Orchestra, Tokyo Symphony Orchestra, Sendai Philharmonic Orchestra, Tokyo City Philharmonic Orchestra and Chiba Symphony Orchestra. She is also active in recording, live support and event music performance. Fellow of the 4th Suntory Chamber Music Academy. The Special Award at the 12th Japan Player's Competition. The 2nd place (the top place) at the 24th Japan Classical Music Competition, College Division. The 1st place at Salzburg=Mozart International Chamber Music Competition 2014. Have joined in the nationwide concert tour of Disney on CLASSIC as a member of the Orchestra JAPAN since 2015.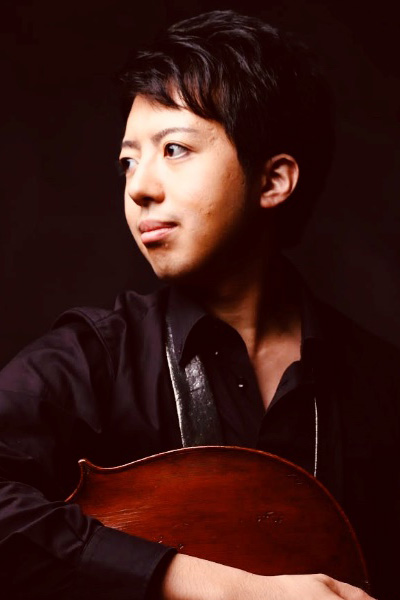 Mr. Sota Kobayashi
Graduated from Aichi University of the Arts. Finished the master course of the Graduate School of Tokyo University of the Arts (majored in early music).
Since when being a student, he has frequently visited Europe. Performed in St. Olav Festival Ringve International Summer Course in 2017 and 2018, and Musikfestival Bündner Barock und Meisterkurs 2019 (the final concert).
Performed in the 84th Yomiuri Shimbun Annual Concert by Rookie Musicians, etc. Okada Cultural Foundation Award (the 1st place at Mie Music Competition), the 24th Incentive Award for Rookie Musician by Kuwana Rotary Club, Incentive Award at Salzburg=Mozart International Competition, etc.
Studied the cello with Akira Yoshida, Ryoichi Hayashi, Nobuyuki Ando, Massimo Polidori, Yasuyuki Arai, Hidemi Suzuki, Keiko Matsunami, Kristin von der Goltz.
A member of Team Yugen and Trio Tomoshibi (the piano, the saxophone and the cello). Project leader of Baken Kammer Solisten. He is also active in recording projects.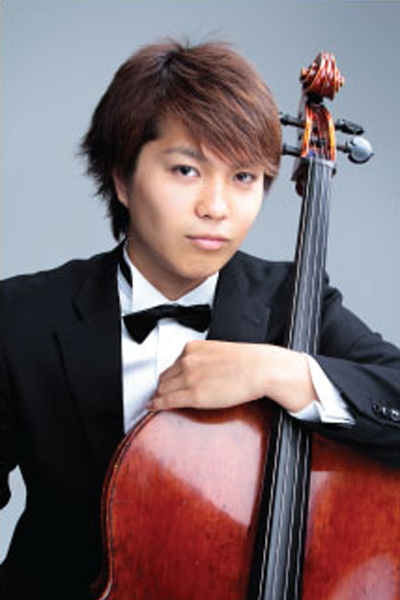 Mr. Yutaka Minato
Started playing the cello at the age of 9.
Graduated from Tamagawa University, College of Arts, Division of Performing Arts (majored in the cello).
Studied the cello with Vaclav Adamira and Berndt Bohman.
The 3rd place at Kosice International Youth Cello Competition in Slovakia at the age of 13.
Performed in musicals《Fune-ni-Nore (Board on Ship)》, 《Ludwig B.》, 《Beauty and the Beast》 and《Zoo》.
Once was a researcher at "Toho College of Music" Orchestra.
Top cellist at the 10th Japan-Italy Cultural Exchange Charity Concert "The Evening of Italian Operas" in Suntory Small Hall (Blue Rose) in 2010.
Top cellist at Tamagawa University Orchestra "Beethoven Symphony No. 9 Concert" conducted by Kazuyoshi Akiyama in Suntory Large Hall in 2011.
Top cellist at the performance of Suite "Fra Holbergs Tid" in the string ensemble master class by Amadeus Heutling (violin of Berlin Philharmonic Orchestra) in 2011.
Cellist of the piano trio "OOO (tri-o)" and "Yukiminatorio."