Workshop
At Sartory Tokyo, richly experienced luthiers,
as regular staff, rehair, adjust, repair, and make instruments.
Please feel free to ask us for help for your better music life.
Bow Rehairing
With appropriate tension of horse hair, a bow can meet its potential.
Please come and see us to try our experienced craftsmen's rehairing.
We are ready to welcome you with rich variations of horse hair.
We also provide you with repair and adjustment of bows.
Please feel free to ask us to resolve your problem.
Violin bow rehairing

¥7,700 ~

Viola bow rehairing

¥8,250 ~

Cello bow rehairing

¥9,350 ~
(Prices vary according to kinds of horse hair.)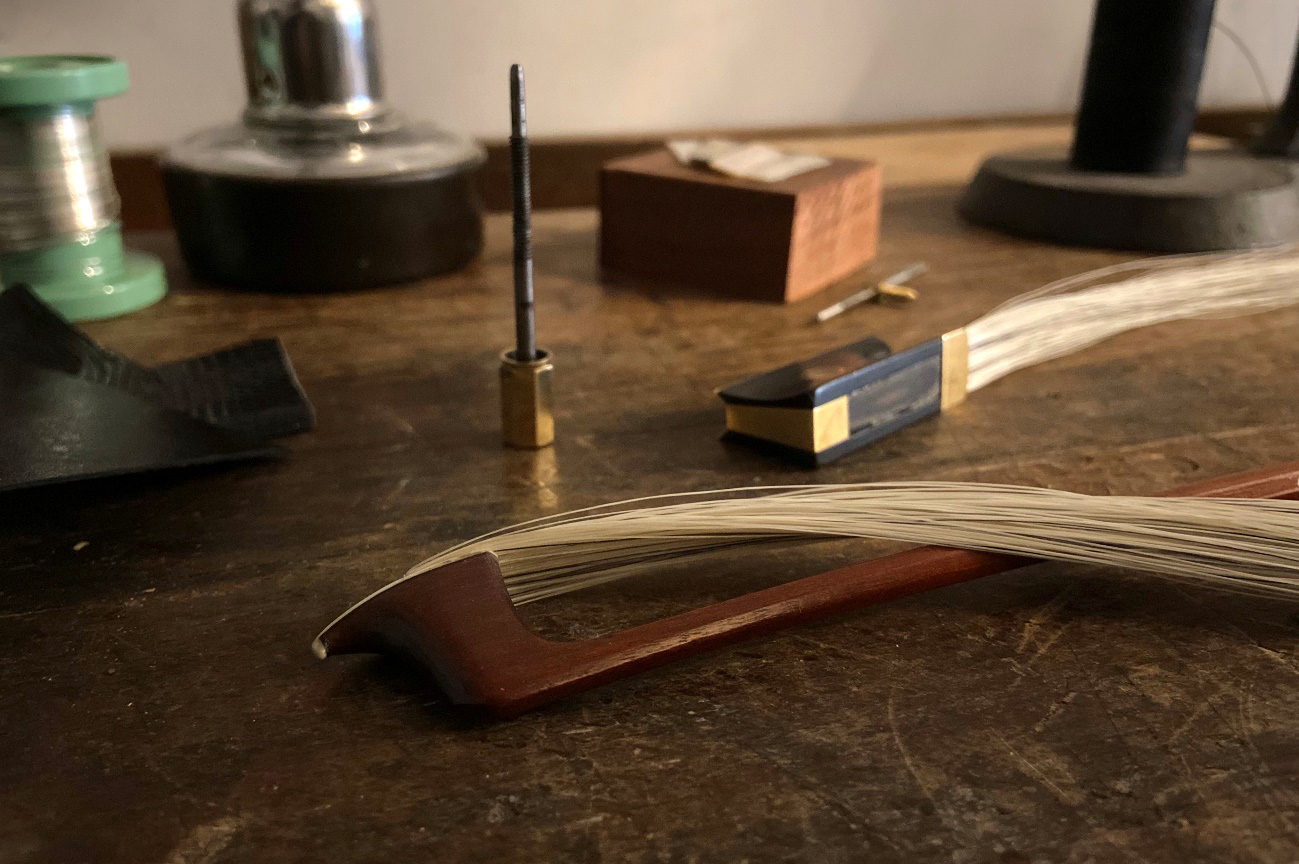 Sound Adjustment
Standing situation of the sound pole and conditions of the bridge largely influence volume, tones and response of an instrument.
We are ready to meet your precise requests about tones, smoothness when playing, and so on.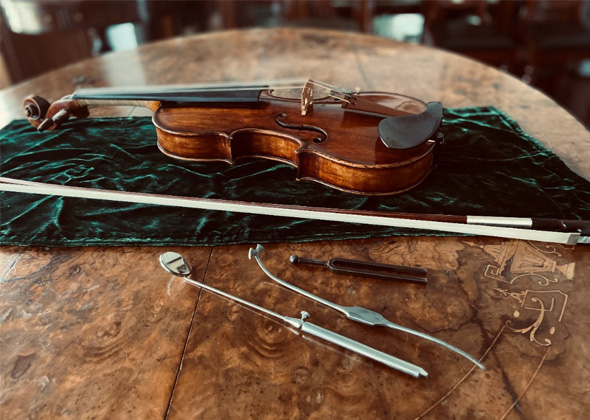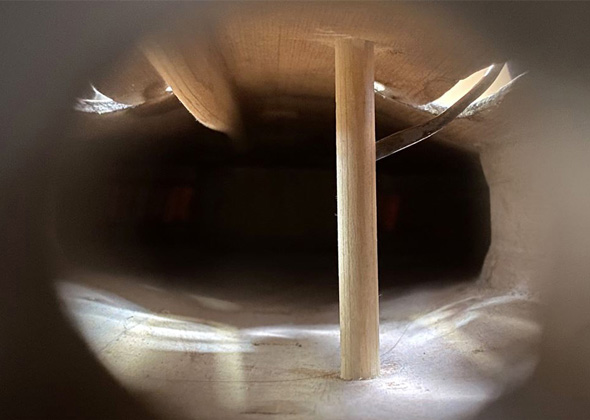 Repair&Restoration
We have much experience of restoring instruments from accidental breaks and abrasion from longtime-use to meet their potentials and restoring their original beauty.
Stringed instruments can be handed over centuries by proper repair and restoration.
In fact, instruments that have survived over 300 years are now loved and played by top ranked musicians.
We are also ready to meet your requests for large-scaled restoration projects.
We will deeply appreciate your trust in our work.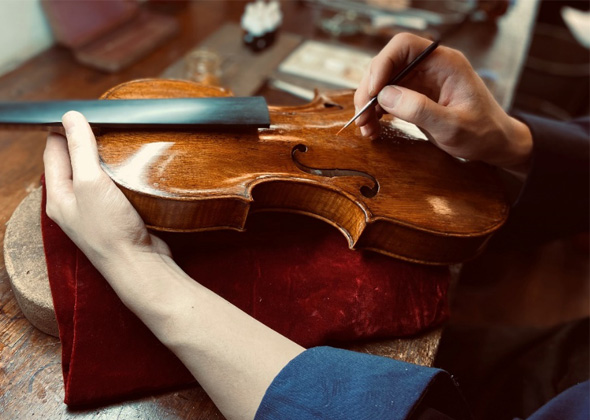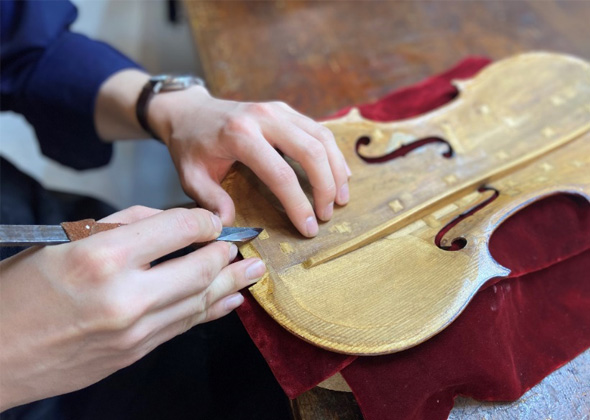 New Making
Touching many old celebrated instruments, from experiences of restoring such instruments, not only with detailed data but also with what we gain from the five senses, we can build images of fine instruments to make. Cherishing such images, we are making new violins, violas and cellos of strictly chosen old materials.
We are dealing in finished-up instruments and receiving orders of custom-made instruments according to your favorite models.
We are also actively exchanging technical information with luthiers and repairmen.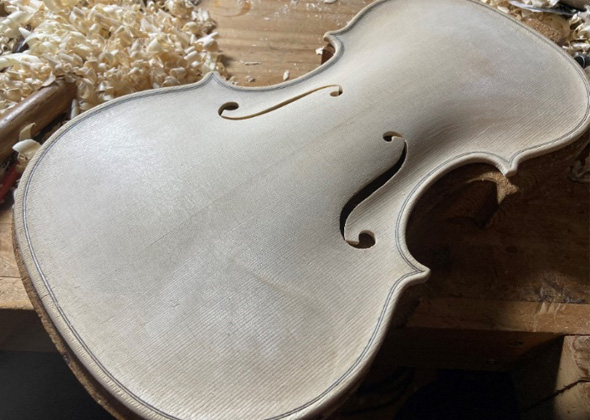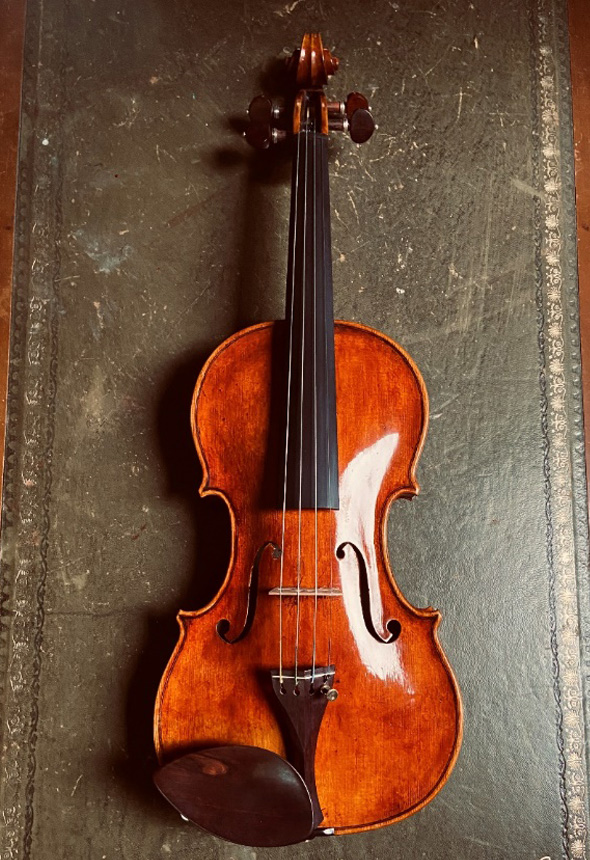 Contact us
Mail:Info@sartorytokyo.com
Tel: 03-6709-8835 Mob:090-7219-7004